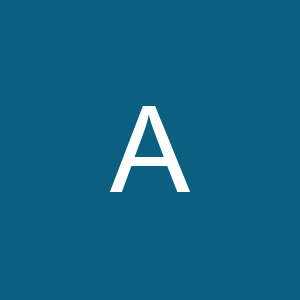 Creative Administrator
Found in: Adzuna ZA Premium
Description:
I am urgently looking for a Creative Administrator one of our clients in the banking sector
6 months contract
To start ASAP
A Creative Administrator will assist, on and off site, with the provision of high-level reporting including the preparation of correspondence and liaising with internal stakeholders, together with administrative responsibilities for Investment Banking Technology. Will also be required to assist with Investment Banking Technology communications, and the application of a structured Change Management Methodology for Investment Banking Technology programmes
Roles and Responsibilities
Provision of high level reporting including preparation of correspondence as well as liaising with internal stakeholders
Monthly Investment Banking Technology Communications
Monthly IBO Reporting
Monthly OPCO reporting
Monthly Group IT Exco Reporting
Quarterly Exco Reporting
PI Planning coordination and presentation packs preparation
IB Manco coordinating and minutes
IB Govco coordinating and minutes
Monitoring of features and team progress on Jira
IB Online progress updates
ACBS AR progress updates
IB Technology Communications
Creation of communication strategies and roadmaps for IB Technology initiatives.
Creation and implementation of communication plans for key IB Technology programmes.
Define and manage effective (static and interactive) channels for communication.
Developing, owning and driving communication framework including templates, formats and style.
Development of new and imaginative ways of communication for IB Technology.
Various programme newsletter and emailer communications
Branding, design and layout, writing, editing and proof-reading
Application of a structured Change Management Methodology for IB Technology programmes
Change Management Plan
Stakeholder Impact Analysis
Stakeholder Management Plan
Gap Analysis
Risk Analysis
Monitoring and Evaluation plan
Communications Plan
Change Readiness Assessment
Gauteng, South Africa
Full time
Adzuna ZA Premium
Related Jobs
*UX Expert in Johannesburg/Cape Town*We are looking for* UX Expert* Professionals with *5+ years* of solid development...

Reverside Professional Services Ltd - Gauteng, South Africa - Adzuna ZA Premium

Our company is looking for suitably qualified and experienced *Merchandiser Administrator* to join our dynamic team. ...

MEGA GROUP HOLDINGS LTD - Gauteng, South Africa - Adzuna ZA Premium

Our client is one of the worlds leading manufacturers of input and interface devices for personal computers and other...

Michael Page - Gauteng, South Africa - Adzuna ZA Premium

*Author/Designer in Johannesburg/Cape Town*We are looking for* *Author/Designer Professionals with 5+ years of solid...

Reverside Professional Services Ltd - Gauteng, South Africa - Adzuna ZA Premium